Facebook Ads Bring the Kind of New Business in that You'll Like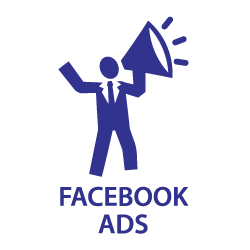 Everyone knows they're supposed to use Facebook in their marketing plan, but despite the well-established nature of this social media platform, many people still aren't sure how to go about using it. Partially this is because Facebook changes its rules pretty often, making it hard to keep up. However, this reputation is a bit overblown, because many of Facebook's rules have stood the test of time.
Two such examples include its page functionality and its ad arm, which despite some changes in the exact methods of use have both offered golden business opportunities for the last several years. While Facebook pages allow you to grow your business, ads enable you to actually reach the prospects who are looking for your service. How? First, let's talk about the decline of organic reach.
Goodbye, Organic Reach
In the beginning, if you "friended" someone on Facebook, their posts automatically showed up in your feed. However, that is no longer the case. First of all, Facebook pages operate on the concept of "likes," and anyone who "likes" your page becomes a "fan." Secondly, you can no longer post to your page and trust that post will automatically show up in the feeds of all your fans. Partly this is because with so much more content, there simply isn't room for everything. Partly it's because limiting organic reach has obvious benefits for a company trying to sell ads, a concept we'll address below. This decline in organic reach hasn't made everyone happy – in fact, it's made a lot of people pretty unhappy – but the fact of the matter is, it is now severely limited.
So Do I have to Use Facebook Ads?
Pretty much. If you want Facebook to work for you as a platform, then you now have to pay to get reach. Facebook ads do mimic the style of posts, though, so when they show up in your fans' feeds, the result is not jarring. The only clue, in fact, is a small "sponsored" sign in the corner.
What you choose to do with your Facebook ads depends on your goal. You can choose to send people somewhere else … say, to a landing page where people sign up to be part of your email list and receive a free gift, or you could send them to your webpage. Or ads can help you earn you likes, which grows your fan base and increases the number of people who see both ads and organic posts. Of course, you can always choose not to use Facebook ads, but that amounts to giving up an extremely valuable source of leads.
Who Sees Your Ads?
Again, that depends on your goal. If you want your ads to go to people who are already fans of your page, you may do that. This is perfect for when you're trying to jumpstart a customer referral program or offering an incentive for people to renew a contract. Assuming you do a good job meeting expectations and managing customer service relationships, your existing fans and customers are likely to want to use you again.
Sometimes, however, you might want your ads to reach an entirely new audience. In that case, you can create a "lookalike audience," in which you choose characteristics based on the people who are already your fans and customers, on the assumption that people with similar characteristics will want similar products and services. Or you can base your lookalike audience on a competitor to try to nab some of their clients and customers. If you aren't sure who you want, or want to branch out with new customers, you can choose the traits for an entirely new audience, then test to see which ad campaigns bring you business.
Get Started With Facebook Ads
Admittedly, there is a lot to learn about Facebook ads before you can build a smoothly efficient, repeatable ad campaign. Once you do, however, you can consistently tailor it to your specific needs, which can change depending on month, season, customer type, specials and deals, and other factors. Get help building your campaign from the pros: ask MarketBlazer today!
If you'd like to learn more about marketing your business on Facebook, call MarketBlazer at 770-893-2443, or connect online.