Few cities were hit harder than Atlanta during the recent recession. However, you could also argue that few areas have recovered as well as Metro Atlanta. Big businesses are moving to the area, new construction is in progress, and consumer spending is up. While this is good for the local economy, it naturally means your Atlanta business is facing more competition than ever.
Don't Miss These 10 Local SEO Tips
The key to success in the modern marketplace is developing a rich digital marketing strategy that focuses on driving traffic to your website and capturing leads. While there are a lot of unique ways to make this happen, you can't get anywhere without the help of an SEO strategy. Specifically, you need to target a local SEO strategy for your area.
How you choose to focus your SEO efforts is up to you. Some choose to target Atlanta as a whole, while others go after specific cities and neighborhoods in Metro Atlanta, such as Marietta, Roswell, Alpharetta, Sanding Springs, Kennesaw, Buckhead, or Vinings.
Determine which area you're targeting and then use the following 10 tips to develop an effective local SEO campaign that allows your business to flourish along with the local economy.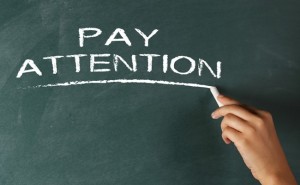 1. Pay Attention to "My Business" Signals
According to the 2015 Local Search Ranking Factors Survey, Google My Business signals account for 14.7 percent of all ranking factors. This is the largest percentage for any single source and indicates how Google feels about the importance of local SEO. While Google is notorious for changing their ranking factors every few months – most of the time without any notice – it's a good idea to start paying attention to Google My Business. If you don't already have a page set up, do so as soon as possible. It's free and easy.
2. Develop Rich Geo-Specific Content
Content marketing plays a major role in local SEO. One of the ways you can tell the search engines that your links are relevant to local Atlanta users is by creating content that focuses on geo-specific topics. This naturally drives traffic to your website and provides value to your target market.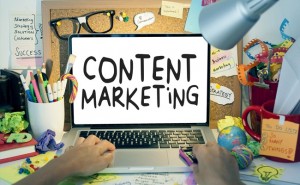 3. Create a Local Link Strategy
Do you have a local link strategy? Are you unsure of what a local link strategy is? If you answered no to the former and yes to the latter, then it's time to reevaluate what you're doing. A link strategy is the official name for pointing people to your website by posting your link on as many web pages as possible. However, as Google has made very clear over the past couple of years, there is a right and wrong way to link build. Go after quality links on high authority websites, not spammy links on low authority blogs.
4. Encourage Customer Reviews
The 2015 Local Search Ranking Factors report indicates that review signals account for 8.4 percent of a website's search rankings. This includes review quantity, review velocity, review diversity, and review responses. If you don't currently have a strategy in place for encouraging customer reviews, now's the time to develop one.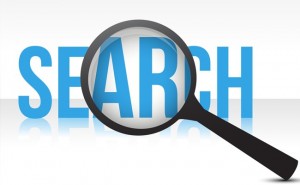 5. Submit Your Company to Listing Sites
Your company should take full advantage of business listing sites. These sites allow you to include information about your business so that customers can locate you. When submitting information to these websites, insure your NAP information correct. This stands for "Name, Address, Phone Number" and it's imperative that these citations are consistent from site to site.
6. Heavily Invest in Social Media
With each passing month, it's becoming increasingly clear that social media is playing an important role in SEO. Whereas social media once stood alone, it's now challenging to separate SEO and social. Facebook likes, Twitter followers, Google+ authority, and other social signals now account for five percent of overall ranking factors. When it comes to local search, a strong social media presence can also enhance trust with consumers.
7. Build Local media Connections
Driving local media coverage of your business is one of the top ways to indirectly and effectively enhance your local SEO efforts in the Atlanta area. (For a list of media outlets and contact information in Atlanta, check out this list). If you're able to squeeze your way into a news story from a prominent media outlet, you'll naturally see an uptick in your SEO rankings.
8. Invest in Long Tail Keywords
A key aspect of local SEO has always been keywords. However, the way in which keywords are used has changed over the years. It was once common practice to stuff keywords into blog posts and hope for results. Now, the most effective practice is to craft content around very geo-specific, long tail keywords that your target market searches for.
9. Join Local Groups and Associations
One of the simplest things you can do is join local associations within your industry. With a little effort, you can post your website's link and information on the local Chamber of Commerce website, Better Business Bureau, and other local groups. As you join these groups, the search engines will begin to take your business more seriously. Just conduct a search for "local Atlanta business associations" and you'll find some good opportunities.
10. Never Stop Learning
Here's the thing about local SEO – it never stops evolving. As soon as you become comfortable with one aspect, it will quickly morph into something else. The major search engines are always changing their algorithms and ranking factors – you can't depend on last year's best-practices if you want to succeed. Constantly reevaluate your local SEO and never stop learning.
MarketBlazer: Your Atlanta SEO Agency
At MarketBlazer, we're the premier Atlanta SEO agency in the industry. If you don't have the time or experience to personally handle the 10 tips mentioned in this article, then let us take care of it for you. If you're unsure of whether or not your local SEO strategy is up to par, we can provide you with an SEO audit. Whatever you need, MarketBlazer is here to help. Contact us today for more information regarding any of our services.
Free Atlanta SEO Analysis
Do you realize how not having the right SEO on your small business website could be preventing your ideal customers from connecting with you? Make sure you are getting it right; your business success literally depends upon it! Fill out a simple form by following the link below to get a professional Atlanta SEO analysis that will ensure you are doing it right and setting up your business for success online. Atlanta SEO Analysis