Sorry, link building has not gone away. It needs to stay on your to-do list. Here we hope to help you finally, get around to it.
If you are running a business, your website needs to be as visible as possible to potential customers. One way to increase online visibility is via link building. When done correctly, it can help improve your site's ranking on search engines and drive more traffic.
This article will discuss why link building is still essential in local SEO and some of the best ways to go about it.
Why Is Link Building Important For SEO?
There are several reasons why link building is still an essential part of SEO, even in 2022.
Primarily, it is one of the most effective ways to improve your site's search engine ranking. 58% of SEO experts believe link building significantly impacts search engine ranking.
Building relevant and local links are vital if you are trying to rank higher in localized searches and specific keywords.
Besides increasing your SEO ranking and driving traffic to your website, several other benefits come with link building. These include:
Increased brand awareness

Improved relationships with other businesses

More opportunities for joint ventures and partnerships

The ability to reach new audiences
Now is the time to start if you are not already incorporating link building into your SEO strategy. It is an integral part of any successful SEO campaign and can supply added benefits for your business.
Using Local Citation Links
Another excellent tool for SEO that is like link building is using local citations. But what are they?
Local citations mention your business name, address, and phone number on other websites. They help improve your visibility in search engines and lead to more traffic and customers for your business.
A local citation references your business on the internet and your name, address, and phone number. Citations, mentions. And listings are the same thing.
You can find citations in directories, review sites, social media platforms, apps, and maps.
With Excellent Content, You Can Build Links With Others
One common question businesses have is how to get other individuals and websites to link to their business. While there's no one-size-fits-all answer, there are a few methods you can use to increase your chances of getting links.
These include:
Creating great content is one of the best ways to get people to link to your site. In addition, other businesses and websites will link to it if you produce helpful, informative, and engaging content.

Reaching out to influencers involves contacting people with a large online following and asking them to promote your content or mention your business in one of their posts.

You are submitting guest posts: Author articles for other blogs in your industry in exchange for a link back to your website.
Local link building should be a vital part of any marketing strategy. Since only 6% of website content receives backlinks, you can improve your search engine ranking immensely by getting ahead of your competitors.
Finding Local Backlinks for Building Links
One of the most important things to keep in mind is relevance when it comes to link building. It would help if you focused on getting links from websites relevant to your industry or niche.
For example, getting links from other local businesses or websites makes sense if you own a local business. The same goes for if you have a blog about a particular subject. For example, if you have a blog about pet care, you will want to get links from other pet-related websites.
Here are a few ideas of where you can find relevant backlinks for your business or website:
Local directories: These websites list businesses in specific categories, such as the Yellow Pages or Yelp.
Local news websites: If you are the topic of a local news article, there is a good chance they will include a link to your website.
Industry-specific websites: These are websites that focus on a specific industry or niche.
Relevant resource pages: These pages list helpful resources for people in a specific industry or niche. For example, if you have an article about car care tips, you could get links from resource pages that list the best car care tips.
By keeping relevance in mind, you can ensure you get the most valuable backlinks for your website.
Creating an SEO Boosting Link Building Strategy
Now that you know why local link building is essential, it is time to create a strategy. Here are a few tips to help you start link building:
Set Link Goals
First, decide what you want to achieve with your link-building campaign. Do you want to improve your search engine ranking? Increase brand awareness? Drive traffic to your website? Once you know your goals, you can create a plan to achieve them.
Research Competition Link Building Strategies
Look at your competitors and what they are doing to build links. Are they getting links from local directories? Guest posting on other blogs. By understanding what they are doing, you can get an idea of what is working and adapt your link strategy accordingly.
Create a List of Link Target Websites
Make a list of the websites you want to link to your site. As mentioned above, these could be local directories, news websites, industry-specific websites, or relevant resource pages.
After you have a list of target websites, reach out and build relationships. You can do this by guest posting on their blog, sending them an email, or connecting with them on social media.
Using Google Maps and Other Platforms for Building Links
In addition to traditional link building methods, you can also use some platforms to get links. For example, Google Maps is a great way to get links from local businesses.
Search for your business on Google Maps and claim your listing. Once you have claimed your business listing, you can add your website to it. Your Google listing will add a link to your website, which can help improve your search engine ranking and drive traffic to your website.
Another platform you can use for link building is social media. You can use social media to connect with potential customers and promote your business or website. For example, you can post links to your articles on Twitter or Facebook. You can also use social media to connect with other companies and websites in your industry or niche.
The Bottom Line On SEO Link Building Strategies
Even now, link building is still an essential part of SEO. Understanding why backlinks matter and how to get them is essential. Only then can you create a successful link building campaign for your business website.
Remember, Google Maps and other platforms can also help you get more links to your website. So do not forget to take advantage of these platforms as well.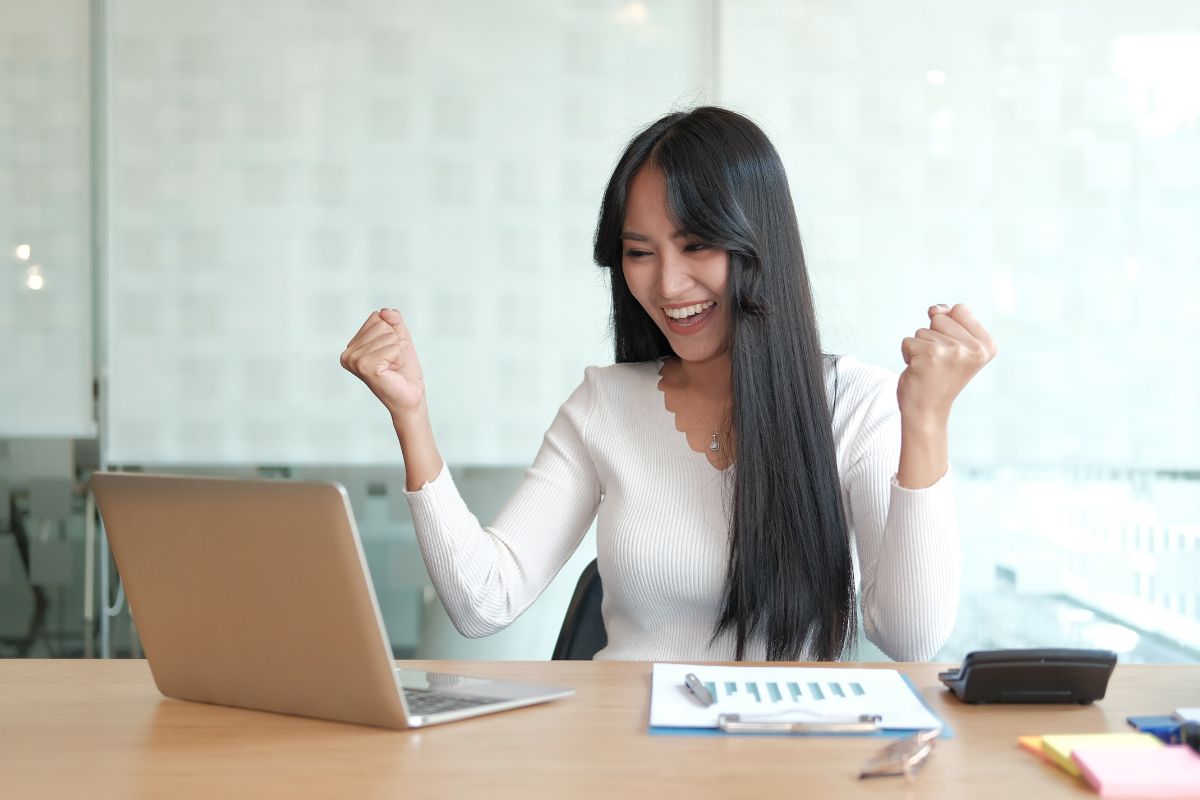 Keep Up The Good Work
By following these tips, you can ensure your link building campaign is booming and your business or website gets the exposure it deserves.
We know that most business owners like you find link building complicated.
But you know that it is vital for SEO. Consistent marketing success requires a systematic approach, one that is based on a proven strategy. So, how can you get there? Start with our Marketing Essentials Assessment.