Local SEO strategy will be the key to your growth in the coming year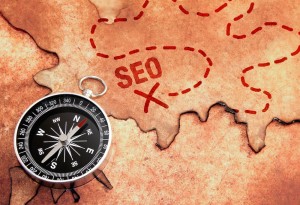 A successful marketing plan always begins with a strong foundation. That foundation should be based on a "strategy first" concept that is a good fit for your organization. If you're a small business that depends on locals to buy your products or services, then your strategy needs to be centered on local search engine optimization, or local SEO.
A smart local SEO plan encompasses many individual steps that help a company grab their fair share of their local market. For best results, it's a good idea to develop a local SEO strategy that encompasses all of the required basics and a few more that will lock in your local customer base.
Why is local SEO such a big deal?
Implementing a winning local SEO strategy is vital to scoring new and repeat business in your own neighborhood. Google says that half of people who search for a product or service will visit a store to make a purchase the very same day.
Imagine your ideal customer running a Google search in the hopes of finding a product or service that fulfills their immediate need. YOUR product fits the bill. Is that person likely to find your website, or at least your contact information via Google? Remember how important this is – there's a 50% chance that person is going to run out and make a purchase today. How can you make sure he or she buys from you?
That's where the power of local SEO lies. Local SEO ensures that these customers can find you online, right when they are looking for you. It's the very moment when they have made the decision to purchase the product or service that solves their problem.
What are some benefits of local SEO strategy?
If you sell a product or service nationwide or worldwide, your competition is broad and powerful. You are competing with retail and service giants. Companies with household names have two huge advantages over the rest of us:
1. Their marketing budgets are probably hundreds of times what your company makes in a year.
2. Their household names make marketing nearly unnecessary, but they still market themselves to compete with the other billion dollar companies out there. They are not worried about beating you.
But when you focus on your local customers, you reduce the number of people you have to reach with your marketing messages. And depending on how specialized your company is, your competition could be extremely narrow. If you're lucky, your top competitors have not gotten the memo about the power of local SEO. This puts you a big step ahead of the other guys.
What else should I know about local SEO?
Another key aspect of local SEO is that it is considered inbound marketing. Instead of casting a wide net with commercials, print advertisements, or sales letters, inbound marketing targets the customers who are actively looking for your products and services. This focus on the ready-to-buy crowd makes your local SEO marketing efforts extremely powerful.
Your inbound marketing target audience is already at the bottom of the sales funnel. They have determined what they need to acquire in order to solve their problem. Now they have to find just the right product or service for their needs. This is the point where you have to make sure these customers can find you online, because that's where they are searching for you.
What are the steps I have to take to make sure local SEO works for my Atlanta business in 2016?
There are a few key points that no small business can afford to skip when it comes to local SEO. Here are the areas you should focus on to make sure you get ahead of your competitors in 2016:
Optimize your website for mobile devices, improve your local SEO.
Mobile searches are poised to overtake computer-based searches in 2016. As more people conduct their research online, your website has to look great on every type of device and every single browser out there. There is no room for clunky or incomplete mobile sites anymore. Mobile optimization is the best way to make sure you reach as many potential customers as possible.
Make sure you offer up as much data as possible to Google for better local SEO.
Things like location, phone number, and business hours can now appear right on the Google search engine results pages (SERPs), which makes it that much faster for consumers to make a purchasing decision. Additional options like tapping a link to call you directly or open your location in a navigation app marries local SEO and mobile devices perfectly. It couldn't be any easier for customers to connect with you instantly and seamlessly.
Approach local SEO the way you'd perform a voice search.
Tweaking your website's content to be "voice search-friendly" is another important aspect of a smart local SEO strategy. Select keyword phrases that people are likely to use when they utilize voice search technology on their smartphones. For example, instead of the keyword "Atlanta HVAC companies," begin implementing keyword phrases like "find Atlanta HVAC companies near me." Shoring up these types of search phrases on your website will help move your company up in the SERPs and increase your customer base.
Conclusion
In the coming year, consider narrowing your marketing efforts to focus on your geographic location. It will reduce your competition and help you claim more local customers than you've had before. The good news is that local SEO strategy is quite similar to a more general SEO action plan, with some important alterations.
Another great thing about local SEO is that it doesn't require you to invest a ton of money or time into revamping your assets. One important area where you should definitely hire an expert is mobile optimization. This process is technical in nature and can be complicated in scope. Don't DIY your mobile optimization – in the end, it will only delay your rollout and harm your results.
MarketBlazer's team of SEO experts can offer you priceless advice on local SEO strategies that will blow the roof off your sales numbers. In the coming year, you can't afford to let local SEO strategies fall by the wayside yet again. To get started with the experts at MarketBlazer, Inc., call 770-893-2443. Want to read more about Local SEO? Get my recent Kindle eBook, "Marketing Guides for Small Business: Local SEO."
Free Atlanta SEO Analysis
Do you realize how not having the right SEO on your small business website could be preventing your ideal customers from connecting with you? Make sure you are getting it right; your business success literally depends upon it! Fill out a simple form by following the link below to get a professional Atlanta SEO analysis that will ensure you are doing it right and setting up your business for success online. Atlanta SEO Analysis