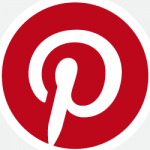 Marketing on Pinterest Helps You See More Profits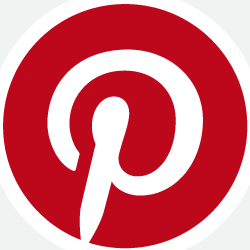 Pinterest is an extremely visual Social Media platform, and as such its local business marketing strategies are a little less intuitive. If you are a visual business, then you're in luck: florists, wedding planners, bakeries, clothing shops, interior designers, carpenters and the like won't have to stretch in order to make Pinterest work for them.
But what if you're a dentist? Or a tree pruning company? It's a little harder to see how such businesses will benefit from posting image after image on a frenetically trafficked social media platform, so bear with us.
What Is Pinterest?
Pinterest allows registered users to collect media known as "pins" (mainly images, though video is also allowed) on "pinboards." By way of an example, an arborist might collect images of Japanese maples on a board entitled "Japanese maple specimens" to show customers what a well-pruned example should look like. You can create as many boards as you like, pinning images and video from the Internet, your hard drive or other people's pinboards. Others can also pin from yours, which is how content gets shared, and you can leave comments as well.
How Does Pinterest Work for Local Business?
Pinterest has a reputation for being the social media platform for dreamers, but you can and should make it work for you in the local scene, because it showcases you as a local resource in your niche. If you are your town or neighborhood's go-to person for ferret care, root canals or Japanese maple pruning, then create keyword-ridden boards that reflect your local expertise.
If something is valuable specifically for its local aspect, you can use place pins to show where it is. If you are a restaurant reviewer, for example, mark the restaurants you review and tie them to your articles online. If you blog about different historic landmarks, use place pins to locate them on a map. Whatever you do, choose the most visually beautiful media you can (infographics, photos, videos, charts, graphs) and create your own where possible, as novelty is worth more than an image that's been repinned many times.
What Are the Benefits of Marketing on Pinterest?
Like other social media platforms, Pinterest allows you to network with local movers and shakers by sharing their content and commenting on it. Forging these connections encourages them to share your content as well, which builds your online presence at the same time it builds your local network.
Pinterest also allows you to build a visual showcase of what you do. Even if your industry is inherently nonvisual, find a graphic aspect of it and rock that. Think pictures of pearly whites for dentists, or healthy trees for tree pruners. If you can't get a good photo, create a text graphic or chart. Doing so positions you as an expert, and a creative one at that. Plus, each pin is associated with the link where it came from, so if you pin from your blog or website you will start to generate inbound traffic.
Why Should You Care about Marketing on Pinterest?
The main reason to care about Pinterest is because it is really more of a search engine than a social media site. If you can rank for terms that are important to your business, especially those that create a local component (think "best Austin sushi restaurants"), then you'll get a decent amount of traffic just by being on Pinterest, even if your boards aren't that great. Plus, Google now indexes pins, and Bing includes boards in its image search results.
If you are in a visual industry, of course, you have no excuse not to use this social media platform; but even if you aren't, try Pinterest on for size. You may be surprised by the results you get.
Call MarketBlazer today at 770-893-2443, or connect online and let's see how we can pin more profits to your business.