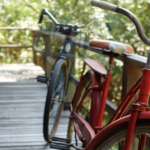 Social media is a great way to do marketing now because it lets you interact more directly with customers. Apparently small businesses have an advantage here. This is interesting because any jump they can get is a plus. Small businesses should definitely take advantage of the perks offered by social media. You can really make a name for yourself with it.
Key Takeaways:
As a small business owner, you're constantly looking for new ways to get your company's brand on the radar of potential customers. If you don't already, using social media in business is a great way to engage with current customers as well as attract new ones.
Small business social media marketing strategies actually have an advantage over big companies. Why? Social media effectiveness boils down to engagement. If a business doesn't engage with its customers, chances are it won't have success in social media marketing.
Interacting with consumers on social media is an important marketing strategy for small businesses. Using social media helps you build brand awareness, increase your customer base, and connect with current customers.
"When using social media, small businesses can connect with their customers online. Small businesses are more likely to respond to their customers than large businesses. As a small business, you can easily handle the influx of comments from customers, so make sure you reply quickly."
https://www.ducttapemarketing.com/small-businesses-social-media-marketing/