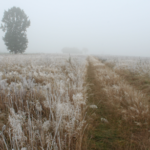 This is advice from an entrepreneur who knows what he's doing. It can help you get your business going the way you want it. Being an entrepreneur means making your own future. You have your own business. You are pretty much in charge of what happens. You will get out what you put into it.
Key Takeaways:
My name is Matt McCall, I have started 3 businesses in the last 13 years. My latest venture, CrowdVest, is an equity crowdfunding platform that allows small businesses to raise money from the crowd, and at the same time, allows the crowd the ability to take ownership in the companies of the future.
Before mid-2015, only accredited investors (the top 3% of Americans based on wealth) were able to invest in private companies. After the final phase of the JOBS Act was passed it allowed the average American "the crowd" to invest in private companies.
The new law is referred to as Regulation A+. I saw this as an opportunity to help entrepreneurs fulfill their dreams of expansion as well as opening up the world of investing in the next big thing to the average American.
"As an entrepreneur, you get accustomed to running all aspects of your business in the early stages. You are the sales team, the CEO, and the cleaning crew at the end of the night."