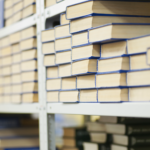 Customer loyalty is not beyond your reach. It takes hard work on your end, but it also takes simple steps on your end as well. A restrauteur steps forward with just a few words of advice on how to obtain and keep your customer loyalty. It doesn't have to feel like the most overwhelming thing in the world, just enjoy your job and be you with respect to who your customers are and you will go far.
Key Takeaways:
It is important to aggressively listen to your customer not just "customer service."
Put creative ideas into action. Encourage employees to bring their creativity to work.
You should make perfectionism part of the workplace culture. If you lead with perfectionism, employees will tend to follow your example.
"Falk houses his mantra within a broader leadership philosophy, what he calls the "Pyramid of Bad-assery": pay attention to detail, live and breathe the spirit of hospitality by always putting others first, and then take that to the next level with a BPA."
Read more: https://www.inc.com/scott-mautz/want-absolute-customer-loyalty-this-restaurateur-has-3-words-for-you.html

How well is your business doing?