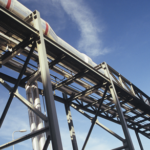 There is a way to write catchy headlines and blog titles that your readers just cannot resist. It is one thing to write great content, but to get it read and ranked is a whole other thing. Titles are what sell the content. It is what gets it into the search engines and is the first thing a customer interacts with. The first thing to do when coming up with a title is to start with a working title.
Key Takeaways:
Before you get into the nitty-gritty of coming up with a perfect title, start with a rough draft: your working title
Accuracy is critical when trying to finesse a title, because it sets clear expectations for your readers.
There is no one-size-fits-all answer to how long or short your title should be. It depends what your goals are, and where your headline will appear.
"You want to optimize your title for your audience above all else, but if you can optimize for both search and social, that's great."
Read more: https://blog.hubspot.com/marketing/a-simple-formula-for-writing-kick-ass-titles-ht

How well is your business doing?