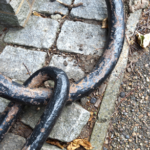 Google announced their online video portal YouTube will begin to offer four new children's television shows through their YouTube Red program which sots $9.99 per month and began in 2015n with original content starting on the platform last year. The names of the new shows are Hyperlinked which will be about members of tween girlband L2M, Dan TDM Creates a Big Scene is a show with a British YouTuber named Dnaiel Middleton. The Kings of Atlantis is a cartoon in Atlantis featuring Cody and Joe. Fruit Ninja Frenzy Force will show Fruit Ninjas using Juice Jitsu.
Read more: Google will produce original TV shows for kids on YouTube Red

How well is your business doing?