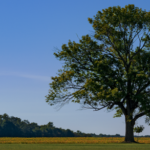 Applications for mobile operating systems need to be able to reach as many people as possible both in terms of usability and device requirements. This was demonstrated when Facebook launched its Lite version of their mobile app. Mobile has become the entry point for almost all new people coming online in developing nations and that is where a large market of revenue can be accessed. In developing countries with low bandwidth availability revenue per user is still growing with Facebook predicting a 52 percent increase over previous year.
Read more: Global Marketers: Facebook Lite App Hits 200 Million Users

How well is your business doing?