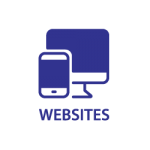 Free Website Evaluation
Is your Website a Lead Generation Machine?
Complete the form below and we will evaluate your website with our unique 7 point inspection.
This purpose of this evaluation is to check for structural deficiencies with your website.
We review the top issues associated with improving your overall website quality and rankings.
Is your website a lead generation machine or does it repel visitors?
Does your website speak to your Ideal Client?
Does your website lead your Ideal Client naturally thru the specific Customer Journey of your products and services.
Do you have the right Call To Actions to get your Ideal Client to take action and contact you?
Does your website have page speed issues?
Does your website have mobile compatibility issues?