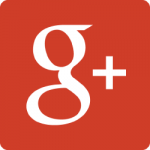 Google+ – The Social Media Site That Packs an SEO Punch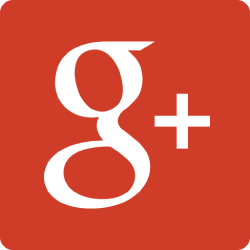 Google+ is different from other Social Media platforms in that it can directly affect Google search results and rankings for your website and content. Another difference is the fact that Google+ is based on your Google profile (which you would have if, say, you had a Gmail account), which means that you must use your real name in your account.
Although this has made Google+ unpopular with many personal users, it doesn't matter for business users, who routinely use their own names. And although traditional lovers of social media have been confused or hostile to Google+, it can perform many valuable services for your business.
What Is Google+?
Google originally defined Google+ as a social networking site, but has since changed the definition to a social "layer" bringing all of Google's services together in one place. It now allows users to link to material they've created; post photos, links and other items of interest; instant-message and video-chat; and tag locations. This wealth of services can confuse new users, but once you learn how to use it, it can prove very valuable.
How Does Google+ Work for Local Business?
Using your business's Google account (which you already have if you have Gmail), you can sign up and create a profile. Once you have a Google+ account, you use Google's My Business to create a profile that will show up in local search results. On your Google+ account itself, you can create a profile with links to your site or main landing pages, a photo and – important for local businesses – your photo and Google+ statistics appear below it. It is a crucial tool for building brand, and for putting a face on search results that can be otherwise impersonal.
What Are the Benefits of Google+ Small Business Marketing?
One of the main benefits of Google+ is that your followers are more likely to see you in the search rankings when they perform a relevant search. That means if you sell drills and drill accessories, and someone follows you, and they run a search for "drill bits," you are more likely to pop up in the search results than a competitor whom that person does not follow.
And because each Google+ post generates a unique URL, your posts can rank in search results in instances where you actual website may not. Below we will discuss more about how Google+ impacts ranking, but this fact alone makes Google+ very beneficial to your business.
Why Should You Care about Marketing on Google+?
More than any other social media platform, the answer to this question is very simple when it comes to Google+. You should care because Google cares, plain and simple. While a business or blog post or piece of shared content won't do better in search results simply because it is on Google+, the social credibility it may earn because of it can be significant, and can impact ranking.
When you share something on Google+, everyone who follows you will see it. When they in turn share it, everyone who follows them may also see it, increasing your impact. This is fairly standard practice for social media, but still powerful in that posts and pages that do well in Google+ can rank in Google's search results. Plus – and this is the real kicker – because Google+ is related to Google, the number of +1s factors into how a business ranks compared to its competition. This means you may rank higher with lots of +1s than other businesses that don't have them. Powerful stuff, which you can't afford to miss out on.
If you'd like to learn more about marketing your business on Google+, call MarketBlazer at 770-893-2443, or connect online.