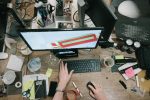 Even if your organization runs its donations page according to conventionally accepted best practices, there are probably ways you can make it better. For one thing, sending all potential donors to a single donation page is often less effective than a combination of three different donation pages: a general donation page, an instant donation page and a campaign donation page. Your general donation page should be clear, straightforward and persuasive without making its focus too narrow. Campaign donation pages seek out donations with a specific context. Finally, an instant donation page tries to convert new people into donors immediately.
Key Takeaways:
There are three types of donation pages-- general, instant, and campaign-- and you need to know which one to use at a particular time.
Filling out forms with unnecessary fields, errors, and a confusing layout are elements of friction that will turn donors off.
The copy on your donation page should give potential donors information about your cause without being too wordy.
"In reality, donors come to your donation page with a huge variety of motivations."