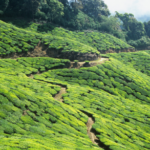 Nothing feels worse than the feeling that you are just not cutting it as productively as you would have liked. Well now there is a simple guide that covers twelve different things that will ensure that you do in fact keep productive no matter the time of day or even night. Productivity, is not a cost of something. It can always be a benefit of something else. So jump in and make yourself feel as productive as you can.
Key Takeaways:
Taking time for your mind's need for centering and for your body's need for things like water, exercise and sleep, is just as important as productivity tools.
Keeping in touch with people socially is important for being an informed person, as well as good for your emotional well-being.
Stirring your creativity with writing and brainstorming helps you stay productive and focused throughout the day.
"Starting your day off with a quick meditation session can be a great way to gear up for the day -- even scientists say so."
Read more: https://blog.hubspot.com/marketing/productivity-tools-all-day

How well is your business doing?